手塚治虫和日本動畫製作// Osamu Tezuka and the Production Model of Anime
今天說說【手塚治虫和日本動畫製作】!! ((Please scroll down for the English version))
被冠以漫畫之神的稱號的手塚治虫,他的動畫作品和製作理論其實也很值得欣賞~
1961 年,手塚治虫成立「蟲製作公司」(簡稱蟲製作)。
那是歐美動畫稱霸的年代,而當中的主導者迪士尼公司就以高成本的方式製作動畫。這種模式耗費龐大的資金、人力、時間才能完成一部作品,工作室可以因為一部動畫製作而倒閉,當中涉及的風險很大。
作為一間小型的獨立動畫室,蟲製作公司沒有迪士尼和東映的資源。
但是,手塚治虫覺得:只要故事好,就算是兩張紙片也一樣可以吸引人。相反,再好的動畫也救不了一個説不好的故事。
因此,為了讓團隊有更大的空間實驗鈙事方式和著力刻畫人物的內心——同時為了收支平衡——便致力節省製作成本。把一些獨立動畫小品中經常用到的方法應用到商業作品之中:
(1)偷格——有時候只用10格,建立口動、眨眼系統:眨眼三格、說話三格的模式——把資源留在真正需要時才用較多格數的動畫。
(2)設計多用途的動作場面,同時候配合大量預定義的動作和建立一個動畫 cell 的 database,供日後的製作重用,讓製作多出資源去畫新的場面。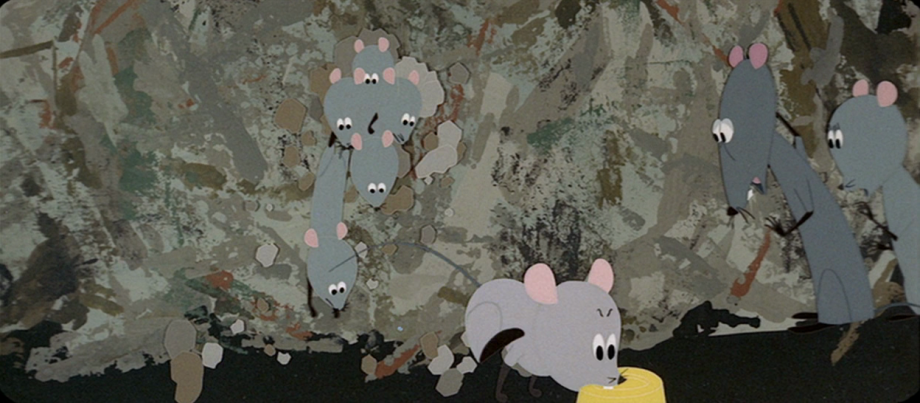 因為成本降低了,便相對地多了時間和自由去實驗。好像《街角物語》(ある街角の物語) 般較詩意的故事,以及《一千零一夜物語》(千夜一夜物語) 和《悲傷的貝拉朵娜》(哀しみのベラドンナ) 這類較藝術和成人的作品和情慾動畫,就很難以西方荷里活的高成本模式下製作。
這種方式對日本動畫界影響深遠,至今仍然被採用。日本動畫今天能成為與美國動畫分庭抗禮的巨匠,手塚治虫是功不可沒的。當然,手塚曾被批把製作成本降至不實際的水平,以致後來株式會社蟲製作一直發生經營危機。另外,宮崎駿也曾經痛批手塚治虫是讓日本動漫格局自限的主要原因。
不過這又是另一個話題,改天再寫~
* 順帶一提,UA 戲院年底即將舉辦手塚治虫回顧影展,文中所提及的作品都在回顧之列 ! 回顧影展詳情:https://www.facebook.com/uacinehub/posts/1750140118332072
【Osamu Tezuka and the Production Model of Anime】
Aside from his legacy in the comics field, Tezuka's animation works and production theory also deserves praise and attention.
In 1961, Tezuka founded the production company Mushi Productions.
That was a time when European and American animations dominated the field, prominent creators like Walt Disney Productions involve high costs to produce one animated film. This mode of production is risky and requires large amounts of money, man power and time, and can easily bankrupt a studio with one production.
As a small independent studio, Mushi Productions did not have access to the same amount of resources as Disney or Toei. However, Tezuka is a firm believer that: "A good story can save poor animation, where good animation cannot save a poor story."
Thus, to look for a sustainable way to run the studio, and also to give its team enough room for narrative experiment and internal character exploration, he actively looked for ways to lower production costs, taking methods from independent animated films into a commercial production:
(1)He adopted a form of limited animation – animating only when absolutely necessary, using as few as 10 frames per second on occasion. He also set up systems for economic lip syncing and blinking – three frames for one blink, three frames for one mouth movement. In the meantime, he compensated with economy of motion that shows subtlety of emotion and frantic action.
(2)He constructed action sequences in a multi-functional way, and filed away every animation cell produced in a large stock image bank for future use. This way, in future productions, they can save on those resources for similar frames and use it instead to create new animated cells.
Because of lowered production costs, the studio has more time and freedom to experiment artistically. Artistic and experimental films from lyrical works like "Tales of the Street Corner" (ある街角の物語) to adult-oriented pieces like "A Thousand and One Nights" (千夜一夜物語) and "Belladonna of Sadness" (哀しみのベラドンナ) would be hard to produce under the big budget Hollywood production model.
Tezuka's economic production model has a huge effect on anime production, many of his methods are still in use to this day. He definitely played a large part to Japanese animation dominating the world stage along American animation today, with American productions adopting the big budget, big cast model, and Japanese studios opting for small budget, fast production method.
Tezuka's model is not without faults however. In "Managing the unmanageable: Emotional labour and creative hierarchy in the Japanese animation industry", Tomohiro Morisawa says Tezuka "proposed an unrealistically suppressed production budget… in an attempt to outbid his competitors". This budget leads to the studio's (and industry's) low profitability, and hence an unsustainable business model. Mushi Production was plagued by financial difficulties in later years, until declaring bankruptcy and closing in 1973.
Hayao Miyazaki also once criticised Tezuka for being the main cause of anime's self constraints, resulting in many conventions that the subsequent creators hesitate to break out of. But this is another topic for another day~
Speaking of which, UA CineHub will be holding a film retrospective of Osamu Tezuka for his 90th birth anniversary – some of the films mentioned in this article will also be screened there if any of you are interested in catching them in the cinemas! https://www.facebook.com/uacinehub/posts/1750140118332072
Facebook Comments